Our clinic was established in the spring of 2000 and is newly renovated with multiple clean and spacious treatment rooms. Our team of Registered Massage Therapists are friendly and professional. They work hard together to accommodate you in the best way possible. 
We have flexible hours to ensure that when you need us the most, we are there for you!
Therapeutic Massages in Grande Prairie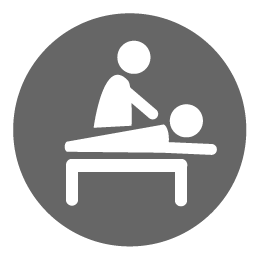 Relaxation Massage
Gentle relaxing massage, that promotes circulation as well as improving and maintaining your bodies health. A perfect way to relax after your busy day!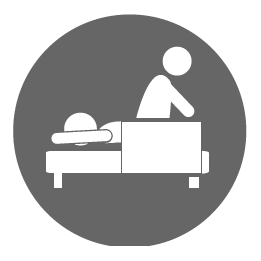 Therapeutic Massage
A deep tissue massage which usually involves the releasing of trigger points. It can ease tension and reduce pain symptoms.
Reflexology
Reflexology is based on the premise that there are reflex points in the hands, feet and ears corresponding via nerves to every part, organ and gland of the body. It reduces stress during a session, which causes chemical changes to occur at the cellular level throughout the body.
Other Treatments Our Clinic Offers
Swedish Relaxation
Prenatal/postnatal
Therapeutic
Reflexology
Hot stone
Cupping
Cranialsacral
Manual Osteopathic therapy
Myofacial Release
Abdominal Massage
Reiki
Massages
| | |
| --- | --- |
| 30 Minutes | $60 |
| 45 Minutes | $75 |
| 60 Minutes | $95 |
| 75 Minutes | $115 |
| 90 Minutes | $125 |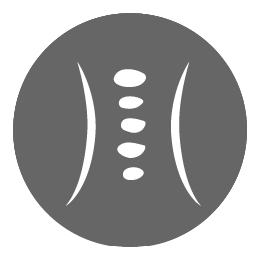 Hot Stone
| | |
| --- | --- |
| 60 Minutes | $110 |
| 90 Minutes | $135 |
Are you covered?
Did you know that your extended healthcare benefit plan may cover your massage treatment?
We offer Direct billing to many Insurance companies.
The staff at Grande Prairie Therapeutic Massage believe in treating the body as a whole. We offer home care and ways to improve your well being and pain management. Our Therapists are certified in a wide range of modalities to effectively treat and adjust treatments to each individual client.
Are you new to massage therapy?
Our office is a clinic setting. Which means it is a similar setting to that of a Doctors office. We are a professional, clean environment that is welcoming to all. Your massage therapist will greet you and show you to the treatment room. There, you both will discuss your areas and injuries that need to be treated prior to treatment. Just here for relaxation? GREAT! We relish when it comes to helping a client feel relaxed. We offer Direct Billing to many Insurance Companies to make booking that massage that much more convenient. Book online today! We look forward to seeing you!
| | |
| --- | --- |
| Monday | 9am – 8:30pm |
| Tuesday | 9am – 8:30pm |
| Wednesday | 9am – 8:30pm |
| Thursday | 9am – 8:30pm |
| Friday | 9am – 8:30pm |
| Saturday | 9am – 5pm |
| Sunday | Fluctuating hours |
Lana
has her 2200-hour Massage Therapy Diploma as well as her Manual Osteopathic Diploma.  She is experienced in Therapeutic Deep Tissue, Relaxation, Prenatal, and Cupping. She is currently working on becoming registered to perform Osteopathic Massage. Lana has intuitive hands. If you are experiencing chronic pain and would like to feel safe with the person treating you, then Lana should be a part of your Pain Management team.
Lydia
has her 2200-hour Massage Therapy Diploma as well as her Manual Osteopathic Diploma. She can cover a wide range of modalities including Relaxation, Trigger point release, myofascial release, visceral manipulation, Craniosacral therapy and treating abdominal trauma. She is Confident and thrilled to treat Craniosacral and Chronic pain clients. She is also comfortable treating children.
Charmain
completed her 2200-hour Schooling in June 2020 She enjoys deep tissue, deep relaxation, and fascial work. She is confident in TMJ dysfunction, whiplash injuries and prenatal treatments. Charmain has a softer touch to her treatments. She can work thoroughly and treat deep tissue problems without having to use hard pressure but is more than capable of using deep pressure when requested. She is also comfortable treating children.
Michelle
is originally from the Yellowknife and has recently graduated 2200-hour program. Michelle's kind demeanor will make you feel welcomed and at ease. She is detailed in her treatments and fresh in her knowledge. She is helpful to show clients stretches and homecare to improve their pain and offers relaxation, Prenatal, Deep Tissue and Therapeutic treatments. Michelle is comfortable treating children and seniors.
Trisha
is going into her 8th year of being an RMT. She completed her schooling in Edmonton and is confident in Therapeutic and Deep tissue treatments. If you are looking for a good DEEP thorough work over, Trisha is your RMT. Prefers not to work on children as she her technique is quite deep.
Stephanie
has been a RMT for 16 years! She will always make any new client feel comfortable. She has certifications in Reflexology, Hot Stone, Reiki as well as Therapeutic, Deep tissue and Relaxation amd prenatal. Stephanie can use Deep pressure if requested, but also has a Spa background and can add that relaxing spa touch to any treatment.
Rhiannon
has been a RMT for 14 years. She has previously worked on cruise ships and is an experienced and confident RMT.  she enjoys Deep tissue, Myofascial release, Cupping, and Prenatal treatments. She will tailor each treatment to each clients' individual needs.
Maya
graduated the 2200 Massage program in 2018. She is the best at Relaxation massages that leave clients relaxed and feeling well. She is also great with Deep tissue work, Motor Vehicle Accidents, and treating specific problem areas for clients. She recently Completed her Certification in Cupping and is now taking Osteopathic Massage Training.
Joanna
has been a RMT for 16 years! She can perform a variety of treatments including Relaxation, deep tissue, prenatal, trigger point therapy, Manual lymphatic drainage and Myofascial Release and Assisted stretching. She carries a vast knowledge from treating many pathologies over the years.  Joanna's friendly personality alone will make you want to rebook with her.
Bailee
is newly graduated from the 2200 hour RMT program with ACMT. She has a solid background in the medical field with knowledge and confidence of human anatomy. Her confidence and easy going attitude alone will set her treatments apart from others. She offers cupping and enjoys deeper Therapeutic treatments but is also able to adjust her treatments accordingly to each individual's needs.
Kori
is a recent graduate with 2200 hour certification. Kori listens to her clients and feels it is important to check in with them during their treatment. She is capable of finding the exact pressure each client is wanting and is thorough in her treatments. She offers Hot stone, deep tissue, relaxation, prenatal, and therapeutic massages for all ages.
Caryn
has completed her first year of Swedish Relaxation Massage and will begin her second year this spring. She enjoys learning new techniques and we are excited to watch her grow as a Massage Therapist. Caryn is great at providing a Relaxing treatment and appreciates feedback so she can continue to learn and hone her skills.**Currently offering discounted student pricing -Cannot be Direct billed to Insurance Companies.
Ellen
is one of our "original" Down Town staff members. She is an RMT as well as an LPN. She has been a RMT for many many years and can adjust her treatments to fit what each client is looking for. Ellen is professional, welcoming and patient. With her busy life, she predominantly works evenings and weekends. 
"I have been going to Grande Prairie Therapeutic Massage for years. The staff are wonderful, professional, and very good at what they do. I would highly recommend this amazing place if you need a massage for any reason."
"I have been coming to GP Theraputic for 5 years and can't say enough great things about it. I have been to a couple of other places for massage but never found one that gets my knots out quote as well. You will never leave feeling like you have been provided with a relaxation massage when asking for deep tissue. Thanks again for the great service and all of the laughs over the years."
"Came in to try to get some of my tight muscles worked out. That staff there was so helpful and got me booked. Got lost of tension worked out with has made me feel amazing."
Ready to Make a Change?
Whether you are "Tied up in Knots" or you just need to relax, get in touch! Feel free to book online, contact us, or come on by.
Medical Forms
Click the links below to download and complete the forms. Please send to [email protected] upon completion.
©Copyright 2000 - 2023 Grande Prairie Therapeutic Massage